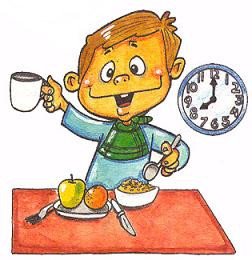 The children sing the chocolate song! And also, they learn about food.
Chocolate!!!
At eight Joe has breakfast:
Cereal and tea .
At half past ten,
He has a piece of cheese.
At one joe has lunch:
sandwiches and juice.
At half past six,
he has a bowl of soup .
Sandwiches,cereal, chocolate
and cheese.
Bananas and burgers and toast.
Joe likes eating all kinds of food,
but he likes chocolate the most!
Paola Fajardo.
María García.
5ºB